When the news broke last week that Amazon had removed Macmillan books from its available inventory, the publisher's authors first expressed confusion and then, when it became apparent that the move wasn't a glitch, anger. But now many of these writers are experiencing genuine worry for their own careers.
Speculative fiction author Jay Lake, who has had three books published by Tor with a fourth out soon, told me today that Amazon's dominance when it comes to online book orders means that being blacklisted from the site can put a serious dent in a midlist author's sales.
"The worry would be if I had a book released last Tuesday or this," he said. "A significant portion of my initial sales velocity comes from the first days on Amazon. Writers like me sell relatively few books so that missing a few hundred initial sales, and the related rise in sales ranking and attention, could be damaging, quite possibly seriously."
I asked if Tor had reached out to its authors at all during this entire ordeal to address any concerns that they may have. Lake said that it hadn't, and that he had heard from a source that "Macmillan has instructed the entire staff from the top down not to speak on the record."
In a blog post titled, "A Call For Author Support," Tor author John Scalzi, while asserting that he was confident that he could weather the Amazon storm, said that there were no-doubt authors that would be affected.
"Many if not most of these folks do not have the financial cushion I do, and the sales that they are getting cut out of here are going to make a real and concrete difference to them when it comes time to tally up royalties, and when they're trying to sell that next book," he wrote. "I have friends who are deeply worried right now about what this thing is doing to them, and they should be worried, because it's going to hurt them if it drags out. Amazon is not the entire sales universe, to be sure, but it's a significant chunk, especially for genre writers who build their communities online and sell a large percentage of their work online (and thus through Amazon) because of it."
Scalzi claimed that by waging war on Macmillan, Amazon was also waging war on Macmillan's authors, and by extension their fans. Because of this, he said, people should "support the authors affected. Buy their books." That is, in non-Amazon outlets.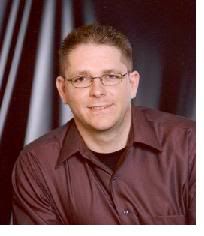 Tobias Buckell, who has written several Tor titles, said that the extent of the damage depends on how long the dispute lasts.
"I have a fairly large online presence, and my print books are sold at Amazon obviously," he said. "And for the past five or six years I've worked really hard to send people from my website to Amazon because it's the dominant online book store. It has a tremendous impact because all my sales for my original Tor books will be dropping by 80% probably."
Buckell noted that the effects on an author's career can be more widespread than a temporary drop in sales. He pointed out that the print runs for future books — or even if an author can sell future books — are partially based on the sales of previous books, so that if a first-time author experiences weak sales, "down the road that affects their second book."
Of course, authors may wake up tomorrow and find their books suddenly available for purchase at Amazon. But given how willingly it removed their titles, such an event wouldn't put them completely at ease. The online retail giant has demonstrated that it's willing to play hardball to settle pricing disputes, and book titles caught in the cross hairs are simply collateral damage.