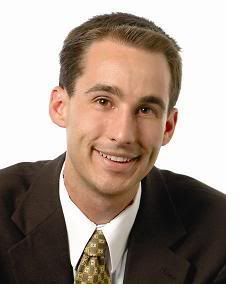 Those who have advocated the release of free ebooks to boost print sales of book titles have been perennially dogged by arguments that they rely too heavily on the anecdote. That is, they tend to hype singular cases of success — the wayward example of a book's sales rocketing after the viral spread of its ebook counterpart online — without considering the myriad of other factors that may have been involved.
John Hilton, a doctoral candidate in Instructional Psychology and Technology at Brigham Young University whose interests focus on open education and open access, recognizes that there could never be a completely controlled study on the matter, but that hasn't hindered him in collecting as much data as possible. Hilton coauthored a study recently published in The Journal of Electronic Publishing titled "The Short-Term Influence of Free Digital Versions of Books on Print Sales," for which he examined Bookscan sales for dozens of print titles before and after they were released online for free.
For those who support this method of publishing, the results are encouraging yet not altogether conclusive. Hilton studied 41 titles, limiting his research only to print books that had been on the market for a minimum of eight weeks before a free ebook was released. This way, he could measure the sales prior and after the ebook and compare them. However, not all 41 titles were released in the same exact way. For instance, there were several Tor titles that were only released for a week and only to those who signed up for Tor's online newsletter.
This distinction is important, because the Tor titles were the only group to see a significant drop in sales after the release of the ebook.
"Why were the results from Tor so different from the others?" the study's authors write. "This question cannot be answered with certainty. The only thing we know is that Tor's model of making the books available for one week only and requiring registration in order to download the book was substantially different from the models used to create free versions of the other books we studied."
Of course, as Hilton pointed out to me in a phone interview, just because those specific Tor books saw a decrease didn't mean that the publisher didn't benefit from their release. For instance, the ebooks lured thousands to sign up for its online newsletter, which it could then use to promote future books. There was also anecdotal evidence that a free ebook would boost sales of other books by that same author, especially if the released-ebook was part of an ongoing series.
"Of course the big elephant in the room is that whatever it'll be today, it'll be different three years from now, maybe even three months from now," Hilton told me. "As people get more iPads, or something like a Kindle takes over, all of this could drastically change."
Those who have advocated free ebooks sometimes argue that people inherently don't like reading longer works on a screen, so they would sometimes buy a print title after sampling it online. But this new generation of e-readers are designed to be read just like dead-tree books, adding a new dynamic to the mix. If ebooks themselves become a valuable commodity, why give them away for free?
Of course, sales are not the only factor involved.
"Think of the educational benefit of making this resource available," he said. "I think there's a huge benefit to society by making something available for free. Recently I've been involved with another study with my dissertation, and this studied just eight books, and over a few week time these books were downloaded over 100,000 times, and sales increased moderately. But the point wasn't whether sales increased or decreased; here are 100,000 people who accessed works who otherwise wouldn't have. So my hope would be that this study would relieve people's fears that if they put books online for free their sales would tank, and they'd say, 'let's think about a more global benefit to having your works online for free.'"
Though Hilton will graduate in the spring, he intends to replicate his research in the future, hopefully as a university professor.
"I think the key would just to be to have more titles," he said. "We did 41 in this study which I felt was pretty good … but if you could see hundreds, or 500 books over a longer period of time — we had eight weeks on either side, what would have happened if we had 16 weeks on either side? The other key thing I think is missing is not knowing how many people downloaded the book. So we don't know if 100,000 people downloaded the Random House books and 100 people downloaded the Tor books. That would account for the difference."
The problem thus far is that most publishers have dabbled with free ebooks only haphazardly, and don't publicly release much data that might shed light on future studies. Such unknowns will likely give the dissenters plenty of ammo, especially as several corporate battles on the issue of ebooks — Google Books, iPad, and Kindle, to name just a few — heat up.