This graph comes via Business Insider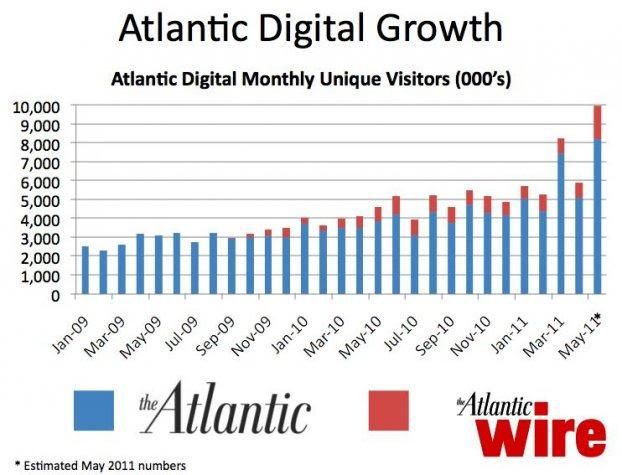 Some advertising numbers from the Business Insider piece:
We're up 20% in digital ad revenue YOY 2011 compared with 2010, Jan-May.

We're up 219% in digital ad revenue comparing Jan-May 2011 with Jan-May 2009

We're up 20% in the # of campaigns we've carried in digital Jan-May 2011 vs Jan-May 2010. Very high end, blue chip accounts like Bank of America, Apple, SAP, Porsche, Mercedes, Jaguar, Cadillac, Lincoln, Goldman Sachs, HP, Siemens, Accenture, IBM, Cathay Pacific, Singapore Airlines etc.

Since 2008, digital has grown from 16% of total ad revenue to 40% last year and is on pace to get be 45% this year.

In last 12 months we're up 89% in custom digital work – either building creative or building custom campaigns that go beyond banners and boxes and that's an increasing focus for us (might be able to build in the new ad units story here), this on top of a 3x increase in the previous 12x period.

This year, our front-line sales team has changed from 10% of them coming from outside a traditional, print background to 30% coming from outside a traditional print background.
You can follow me on Twitter or go ahead and hire me.