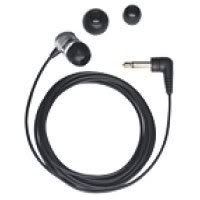 Today I ordered an Olympus TP-7 Telephone Recording Device to go with my digital recorder that I've had for about a year.
Technically it doesn't count as an impulse buy because I've been thinking about getting one for awhile now. What finally closed the deal was the fact that I want to start doing more phone interviews for Bloggasm rather than relying on email and IM. But my cell phone is way too small and hurts my neck why I try to cradle it against my shoulder and type quotes at the same time.
The Amazon reviews say that it does a pretty good job with cell phone recordings. I'm really looking forward to trying it out.