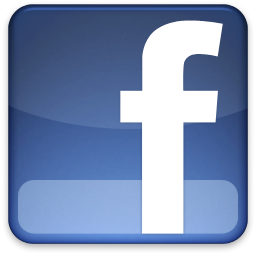 For the last several years, thousands of blogs — many of which are anti-war — have displayed a small widget on their sidebars with a wildly fluctuating number that jumps up by several thousand nearly every second. The widget comes from Costofwar.com and purports to detail the money spent thus far on both the Iraq and Afghanistan wars. If you happen to be for one war and against the other, you can choose which cost to display, and if you're against both it includes a widget logging the combined cost.
At the current rate of increase, the combined cost of these two wars reported on this site will reach $1 trillion on Sunday, May 30, the day before Memorial Day. Of course the true monetary cost of war, just like estimating casualty from wars, is a hotly debated topic, one in which the factors calculated into the number make all the difference — the money spent caring for injured veterans for years after the war has ended, the cost to the government by the rising price of oil that comes as a result of a war in the Middle East, etc. In the case of Costofwar.com, it claims that it's just calculating the spending allotments passed by Congress that go directly toward the war. It then projects the rate of spending of that money by dividing it by hours, minutes and seconds — hence the continually scrolling number.
But while we won't ever truly know when we'll pass the trillion dollar mark — or whether we've already passed it — Internet activists won't let the May 30th date go by unnoticed. The Brave New Foundation — a progressive non-profit affiliated with Robert Greenwald's Brave New Films — has launched a new interactive Facebook app that the group hopes will educate users on the true cost of war — and where that money could be better spent.
"It does act as a symbol," said Derrick Crowe, political director at Brave New Foundation, referring to the Costofwar.com counter. "I'm looking at it right now, and we're at 999 billion and 300 million and some change. As you watch these numbers fly by I don't think unless you're looking at something like this it's possible to comprehend just how fast the wealth of our country is flying out the door for these wars … The idea of spending a trillion, it's the reason why when you look at an infomercial and the price is always $19.95. It's because $20 sounds like a lot more. For us, with the trillion dollar mark we're crossing into a different order of magnitude now."
The Facebook app provides an online shopping cart — similar to what you'd see on Amazon — that allows you to choose from a variety of spending options. You can "hire every worker in Afghanistan for a year" (COST: $12 billion), pay for "health care for 1 million children for one year" ($2.3 billion), or even "buy out Bill Gates and Warren Buffet" ($133 billion).
"There are two reasons for doing this," Crowe told me. "One is to show the opportunity cost for this kind of spending. When you go to our app, just take one of these trade offs. If you, for example, bought 10 million university scholarships for graduating seniors this year, and you add that to your cart, that leaves you with $920 billion left to spend. You haven't even begun to put a dent into the total amount we've spent in the war. That's the thing we're trying to drive home, is that you could make an entirely new country with this money, you could change the face of the United States if you prioritized these other things and spent the money here. Can you imagine 10 million federal government scholarships, what that would mean for the level of education and the skills for our future workers if we decided to invest the money in them? That's one piece, the second is to kind of come at it from a negative way at the same time. As you're tooling around with this, it's really hard to hit the trillion dollar mark. And when you spend about five minutes on here, and you use this really comprehensive list, and you go to your cart and find you've only spent like $300 billion, and you've already done things like buy out Bill Gates and Warren Buffet, a private island, and fund a new Apollo program and things like that, it really drives home just how much a trillion dollars is. Folks have done graphical illustrations showing a stack of bills to the moon and back or something like that, what we wanted to do is to show you just how difficult it is to spend this kind of money when you're not dumping it on a war."
The fact that the trillion dollar mark comes on the eve of Memorial Day, Crowe said, helps drive home the group's message even more. Brave New Foundation is promoting this primarily on Facebook — its page has over 30,000 fans — and on outlets like HuffPo and Alternet. This activism also happens to come right before Congress votes to appropriate even more money for the wars.
"While that's going on, we want to make sure voters and constituents and people in general understand that when they're talking about adding billions, that's on top of $1 trillion that we've spent on these two wars."
Given that the GOP recently launched its own website, America Speaking Out, to crowdsource its spending agenda, one would think Congress would be open to such suggestions. But it's worth noting that in past talks of budget cuts suggestions to decrease war spending are few and far between. Whether placing a $1 trillion price tag will sway voters on war spending depends on if it can overcome what many consider to be an untouchable target of budget cuts: the American military.